| | | |
| --- | --- | --- |
| | | |
The 6th anniversary of the foundation of the Iranian Birding Club, 2020
The 6th anniversary of the foundation of the Iranian Birding Club and the National Birding Day on 2020

As the pandemic continues to effect all the events and gatherings, the ceremony of the anniversary of IBC establishment and National Birding Day was held virtually with participation of 104 people on November, 26th from 5 p.m to 7:40 pm. The main theme for this year was Siberian Crane.
The host, Mrs. Sara Arab, introduced the schedule and the event started with Mr. Parviz Bakhtiari's speech about the importance of National Birding Day and the efforts on promoting birding among people.
First Lecturer : Mr.Parviz Bakhtiari
The next speaker was Ms. Ellen Vuosalo Tavakoli, Finn zoologist and researcher who was present since the beginning of Siberian Crane Project in Iran. She talked about the conservation of this endangered species and explained the condition of Fereydounkenar's rice fields and the history of Iran's Siberian Cranes.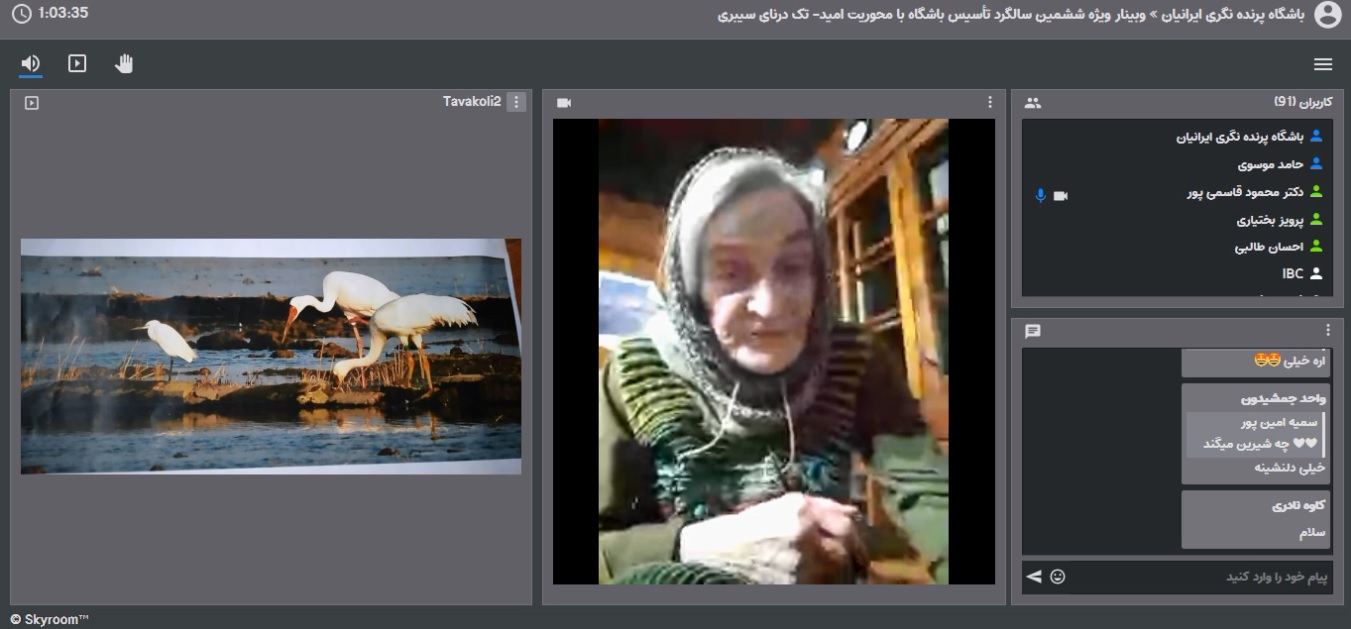 Second Lecturer : Ms.Ellen Tavakoli
Dr. Qasempouri, a faculty member of the environment department in Tarbiat Modarres University, added more information about Siberian Crane, their migration paths and population trends around the world.
Third Lecturer : Dr.Qasempouri
The Next was Mr. Hamed Moosavi, The IBC CEO, who described the previous, current and future plans of Iranian Birding Club and introduced different working groups in this institute.
Forth Lecturer : Mr. Hamed Moosavi
The last speech was given by Mr. Ehsan Talebi about Raptor Count Project which its first phase was held for 38 days in September and October, 2020. The next phase of this project will be in coming spring.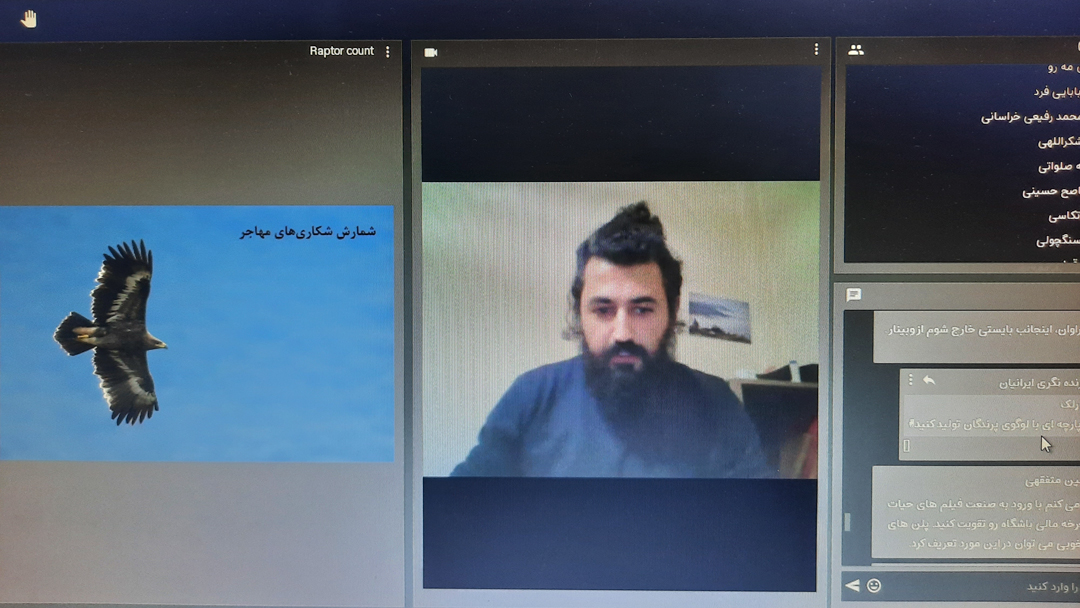 The Last Lecturer : Mr.Ehsan Talebi
Report by : Abraham Shokouhi
Translator : Mitra Daneshvar
For Persian version click here