| | | |
| --- | --- | --- |
| | | |
Gandoman Pond
Gandoman Pond
Geographical Location:
Located in the Chaharmahal and Bakhtiari Province, Gandoman Pond is near the Gandoman City in Borujen County. There is a 90-km distance between this pond and Shahrekord, the capital of Chaharmahal Province.
Elevation: 2214 meters
Access: From Borujen City to the south-west and through the road to Gnadoman City and Boldaji and Aq Bolaq, it is a 15-km journey to Gandoman City and then 4 km to Gandoman Pond.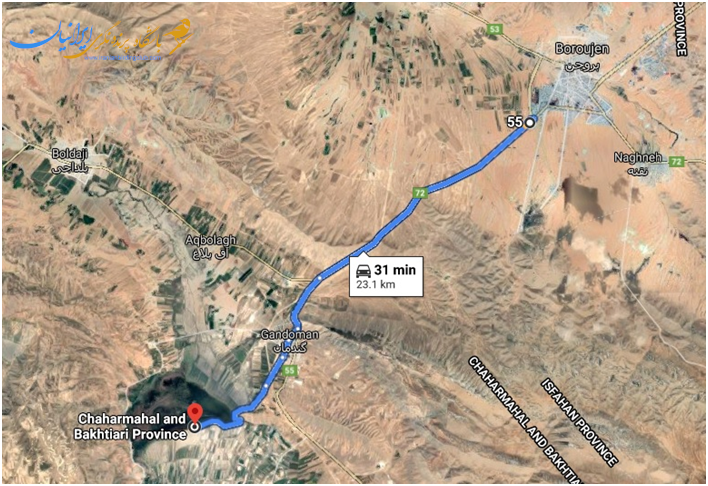 The name of this wetland comes from the name of the city with the same name which is located on the north-east side of it. This region was one of the Bahram V's hunting grounds and summer resort of royal families in previous centuries and there are remains of the residence in some points in the wetland.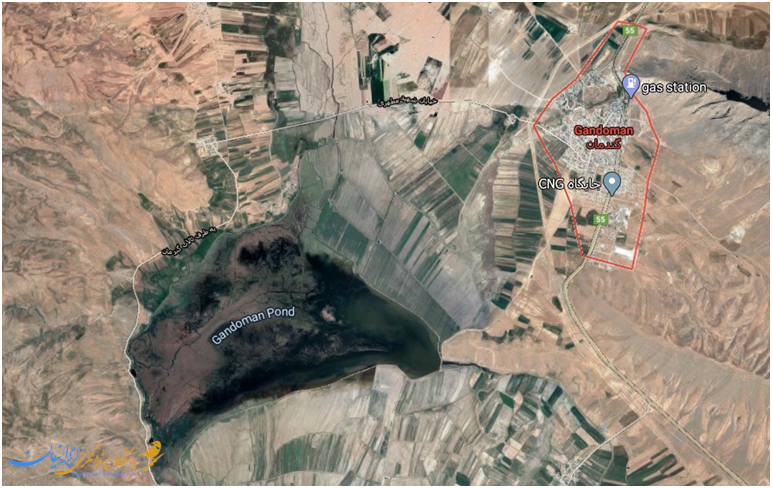 Gandoman pond, as a basin for Aq Bolaq drainage basin, is not far from Choqakhor Lagoon. This pond is one of the top 10 wetlands of Iran and it is registered in Ramsar Convention. Allegedly, this lagoon is 1 million years old and the water is provided by rain and snow, springs and Aq Bolaq River.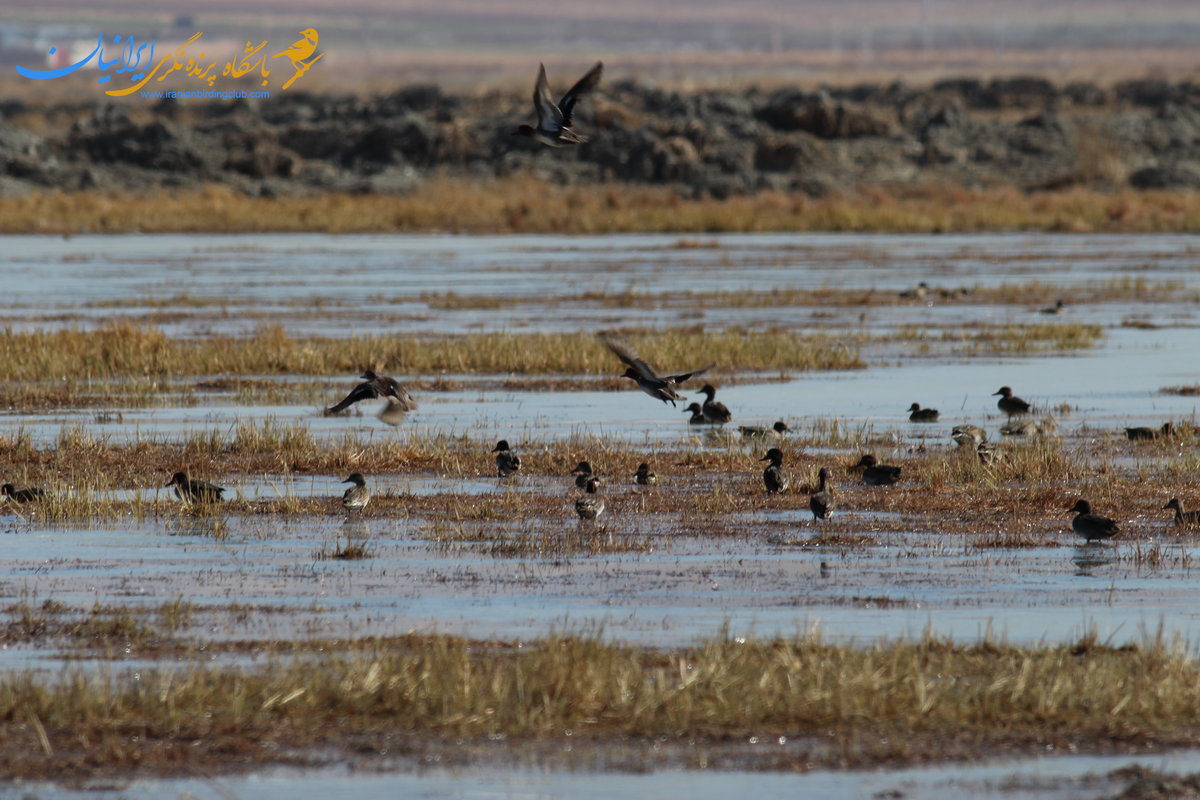 Like Choqakhor Lagoon, it is surrounded by meadows which are used for grazing.
Gandoman Pond's surface area was 1500 hectares and currently, as a result of invasions, it is decreased to 980 hectares. 8 villages are located on the edge of the pond and their total population is more than 10000.
The depth of the pond is on average 30 cm in the wet season. Gandoman Pond has a cold climate and hard winters. The coldest and warmest months of this area are January and July, respectively. Other than livestock, birds have the most population among the animals. Gandoman Pond is one the most important bird habitats in Iran and a wintering habitat for migratory birds which are coming in large populations from the northern cold climate areas.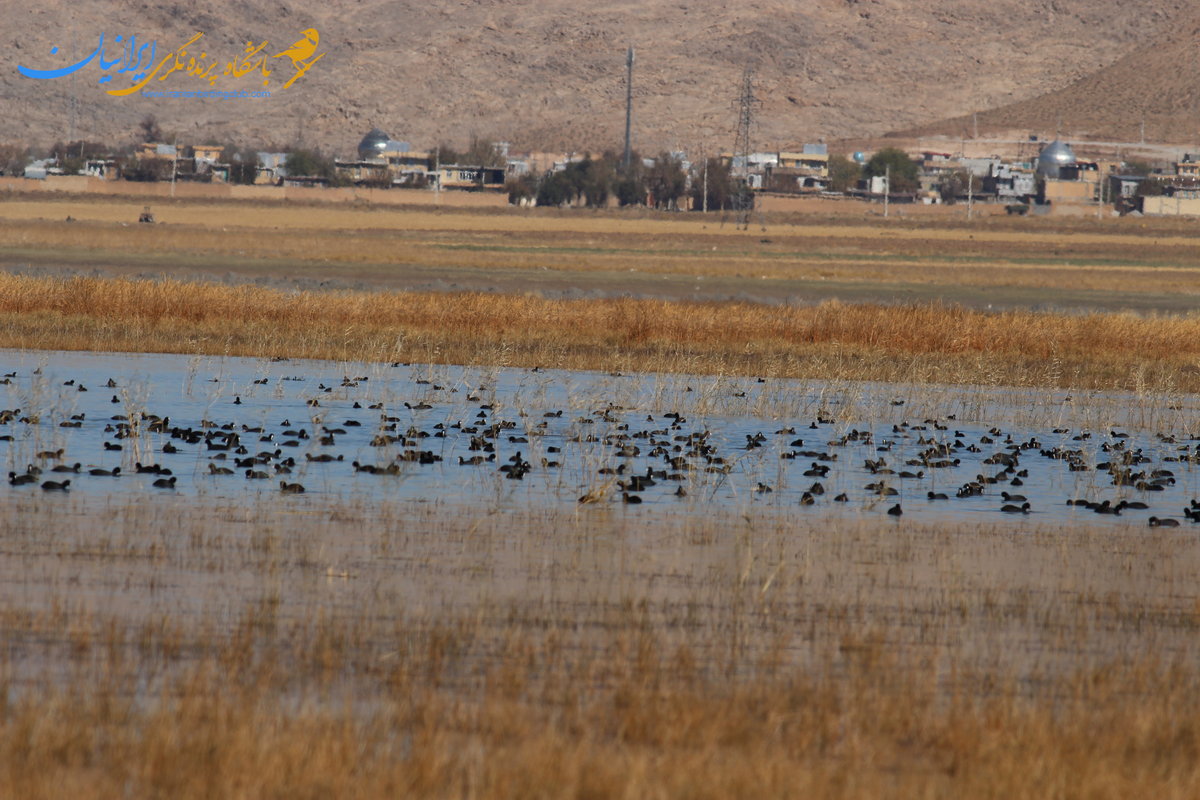 Vegetation: Willow, Sedges, Common Reed, Bulrush, Iris, Flowering Rush, Curled Pondweed, umbrella papyrus, Duckweeds.
Amphibians and Reptiles: different species of snakes, frogs, European Green Toad, Greek Tortoise, Emys.
Mammals: Wild Boar, Jackal, Fox, Bat, Rabbit, Ground squirrel, Hyena.
Fish: Common Carp, Nemacheilus, Danube Bleak, Capoeta, Crucian carp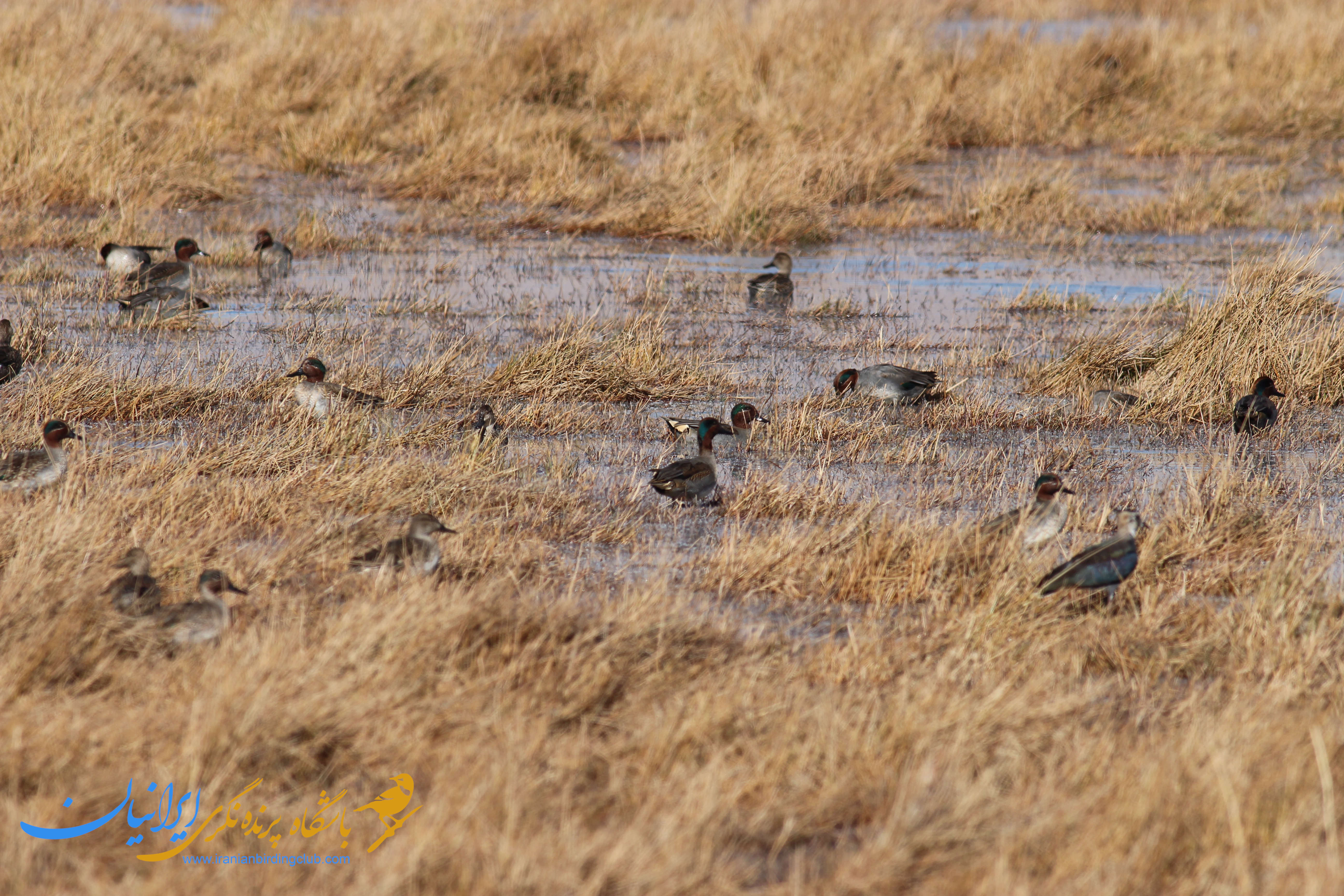 Click here to read the persian version
Volunteers who provide this information:
The list of birds that can be recorded in Gandoman pond:
| | | | |
| --- | --- | --- | --- |
| Common Chiffchaff | 56 | Mallard | 1 |
| Siberian Stonechat | 57 | Ferruginous Duck | 2 |
| White Wagtail | 58 | Little Grebe | 3 |
| Gray Wagtail | 59 | Great Crested Grebe | 4 |
| Common Crane | 60 | Rock Pigeon | 5 |
| Pied Kingfisher | 61 | Laughing Dove | 6 |
| Green Sandpiper | 62 | Common Cuckoo | 7 |
| Citrine Wagtail | 63 | Common Swift | 8 |
| Green-winged Teal | 64 | Eurasian Moorhen | 9 |
| Common Pochard | 65 | Eurasian Coot | 10 |
| Common Sandpiper | 66 | Black-winged Stilt | 11 |
| Great Cormorant | 67 | Northern Lapwing | 12 |
| Eurasian Sparrowhawk | 68 | Greater Sand-Plover | 13 |
| Long-legged Buzzard | 69 | Common Redshank | 14 |
| Eurasian Kestrel | 70 | Black-headed Gull | 15 |
| Common Myna | 71 | Whiskered Tern | 16 |
| Spanish Sparrow | 72 | White Stork | 17 |
| Rock Sparrow | 73 | Gray Heron | 18 |
| Water Pipit | 74 | Purple Heron | 19 |
| Eurasian Linnet | 75 | Great Egret | 20 |
| European Goldfinch | 76 | Little Egret | 21 |
| Graylag Goose | 77 | Cattle Egret | 22 |
| Lesser White-fronted Goose | 78 | Squacco Heron | 23 |
| Ruddy Shelduck | 79 | Black-crowned Night-Heron | 24 |
| Eurasian Wigeon | 80 | Eurasian Spoonbill | 25 |
| Northern Pintail | 81 | Eurasian Marsh-Harrier | 26 |
| Bar-tailed Godwit | 82 | Montagu's Harrier | 27 |
| Great Snipe | 83 | Eurasian Hoopoe | 28 |
| Common Snipe | 84 | Syrian Woodpecker | 29 |
| Common Greenshank | 85 | Hooded Crow | 30 |
| Greater Spotted Eagle | 86 | Calandra Lark | 31 |
| Hen Harrier | 87 | Eurasian Skylark | 32 |
| White-tailed Eagle | 88 | Clamorous Reed Warbler | 33 |
| Common Buzzard | 89 | Bank Swallow | 34 |
| Great Tit | 90 | Barn Swallow | 35 |
| Song Thrush | 91 | European Starling | 36 |
| Bluethroat | 92 | Isabelline Wheatear | 37 |
| Common Redstart | 93 | House Sparrow | 38 |
| Meadow Pipit | 94 | Western Yellow Wagtail | 39 |
| Red-throated Pipit | 95 | Corn Bunting | 40 |
| Common Chaffinch | 96 | Reed Bunting | 41 |
| Brambling | 97 | Garganey | 42 |
| Twite | 98 | Northern Shoveler | 43 |
| European Bee-eater | 99 | Gadwall | 44 |
| Water Rail | 100 | Eared Grebe | 45 |
| Great Bittern | 101 | Spotted Crake | 46 |
| Glossy Ibis | 102 | Red-wattled Lapwing | 47 |
| Hooded Crow | 103 | Common Tern | 48 |
| Baillon's crake | 104 | Little Bittern | 49 |
| Penduline Tit | 105 | Red-backed Shrike | 50 |
| Tawny pipit | 106 | Eurasian Magpie | 51 |
| Black headed bunting | 107 | Rook | 52 |
| Red crested pochard | 108 | Lesser Short-toed Lark | 53 |
| Marbled duck | 109 | Crested Lark | 54 |
| White headed duck | 110 | Sedge Warbler | 55 |