| | | |
| --- | --- | --- |
| | | |
The report of the tour to witness the mating calls of the red deer
In the season of mating calls of the red deer, Iranian Birding Club organized a tour both for birdwatching and witnessing this unique event in the wildlife.
Report by: Farshid Samimi
According to our schedule, everyone gathered in Vanak Sqaure at 5 AM, on September, 25th and we went to Semnan, by van. Because we were together on the previous trip to Naqadeh and were familiar with each other, we rested on the van and saved our energy for an exciting trip.
We arrived in Semnan, on 8:30 AM and had our Breakfast in a traditional restaurant, named Darchin. On 9:30 AM we continued our way to Shahmirzad.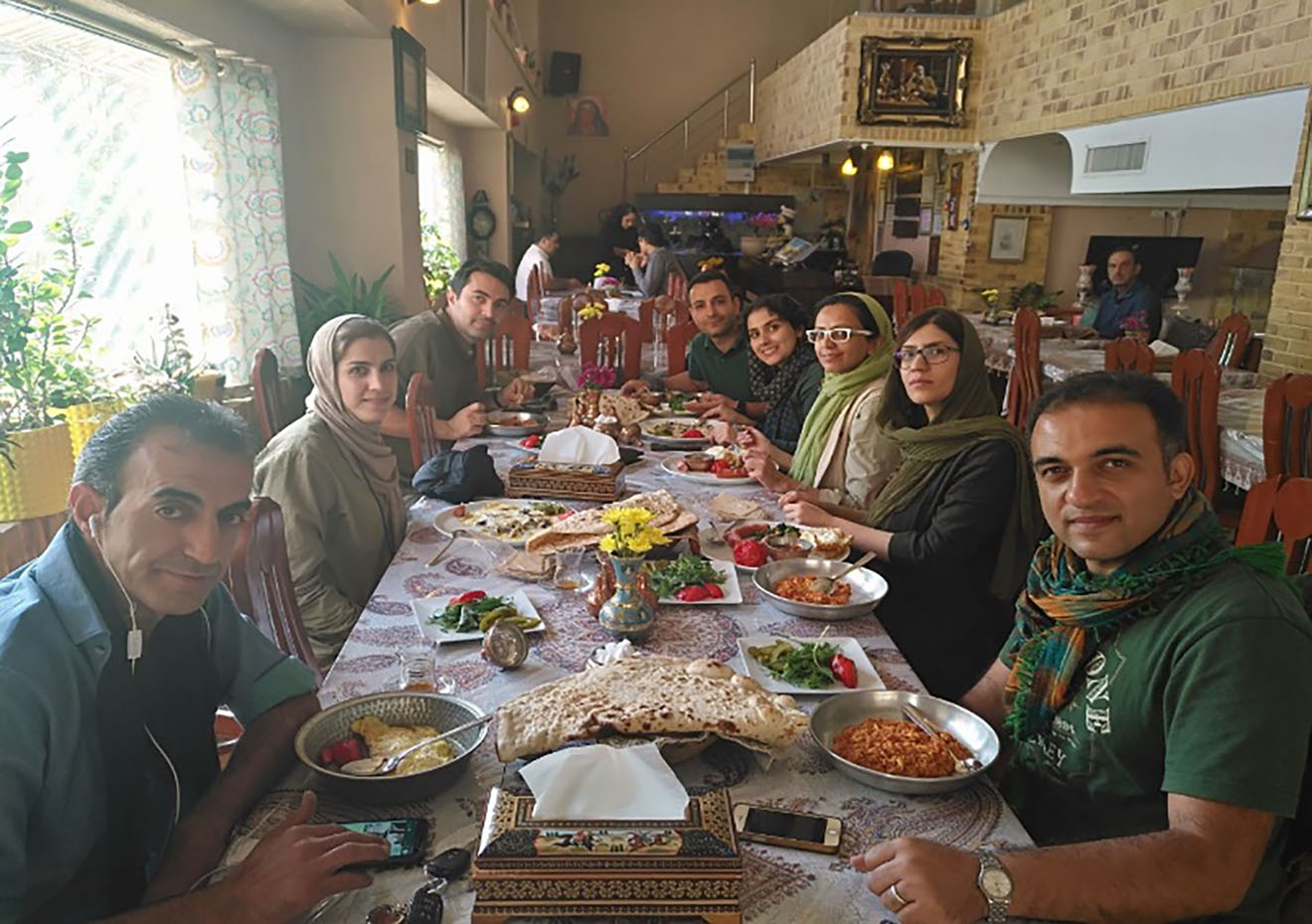 Our next stop was Shahmirzad, where we bought the supplies we needed and continued our trip to Rudbarak. We enjoyed the beautiful nature, till we arrived at the park warden station. Accompanied by one of the wardens and one environmentalist, we went to the camp which was for our group and it was located on a strategic point. We encamped, set the return time with the driver and the van left.
Our camp had ways to different areas: on south to the mountain, on north to the valley and northern mountains, on west to the valley and the forest and on east to the plain. There was a natural spring, in 20 meters from our camp which was turned to the tap water. There was no mobile coverage in the region and all we could hear was the sound of the nature.
We ate our lunch in the main tent and took our equipment at 3 PM and went to the northern valley. We went on our way quietly and saw Golden Eagle, Long-legged Buzzard, Merlin, Isabelline Wheatear, Coal Tit, Magpie, Rook and Hooded Crow in our way.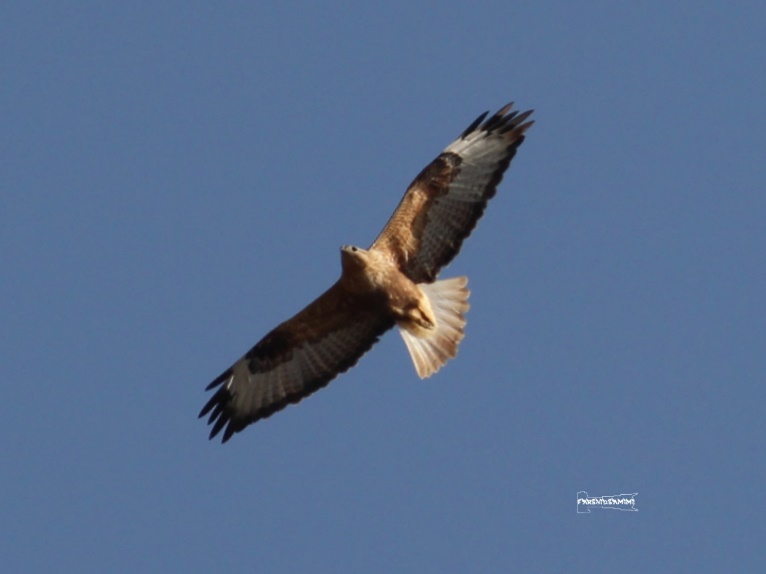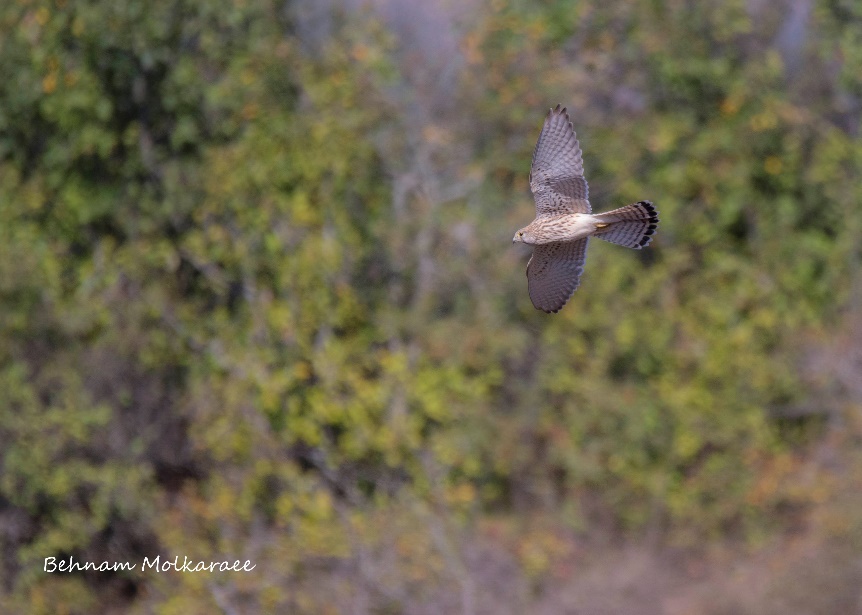 We could hear the mating calls of red deer from the valley. It was a warm day and we were moving carefully to make no sound. As we got nearer, we moved tree by tree. We had short stops until we got to the target point. We observed and monitored the area for 2 hours, before we saw the first male red deer around 5 PM in the opposite mountain. After the red deer, we saw 2 boars in the east side of our location. It was twilight and we decided to go back to our camps. Around this time, we saw Great Tit, Sombre Tit, Red-breasted Flycatcher and Common Chiffchaff. On our way back, the members of the group were hopeful to see more deer. Then we were surprised to see two leopards. The lack of light had no effect on our excitement.
We stopped until the leopards disappeared and at 7 PM after 6 km of traveling, we arrived at our camp. The men gathered some firewood and the ladies prepared the dinner.
We gathered around the fire and had friendly talk about the events of the day along with the tea and smoky potato. we scheduled to wake up at 4 AM the next day, so we went to sleep at 9:30 PM.
The next day, everyone woke up at 4 AM and we went to the mountain. It was fairly cold, but we got warm from the moonlight and hiking. We could hear the mating calls from different areas in the mountain. When we got to our point, we settled quietly and ate the breakfast which was prepared by our leader and his wife, the last night. The leader explored the area and told us to get up and see the male red deer with its beautiful horn. Then we saw a female deer and its baby.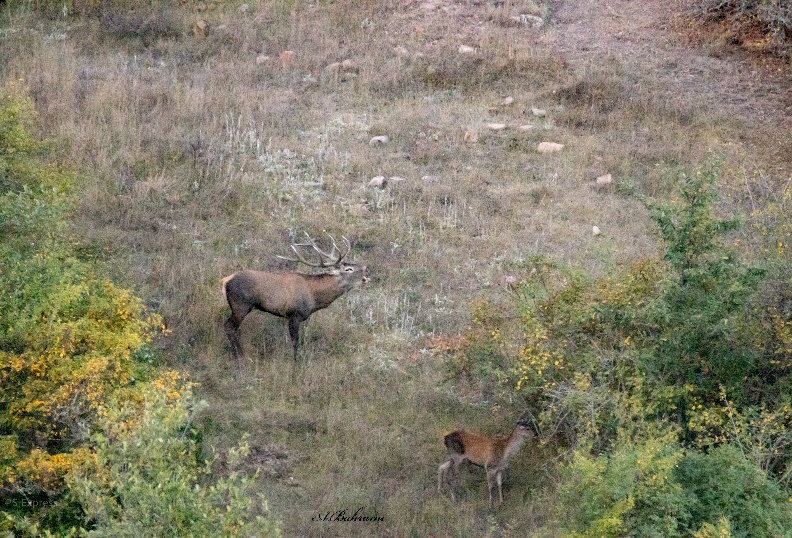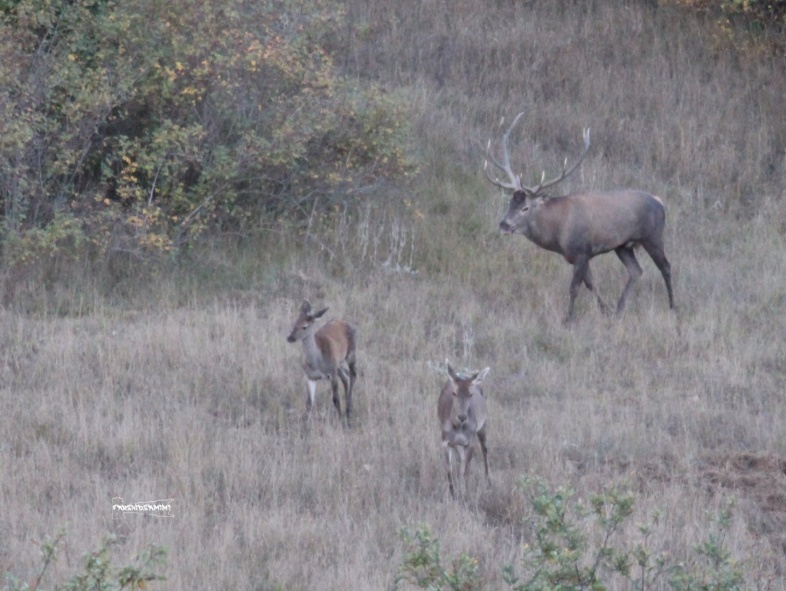 After the sun rose, we monitored the area and saw Green Warbler, Eurasian Jay, Common Chaffinch, Mistle Thrush and Eurasian Black Bird.
It was around 10 that we decided to go back to our camp and get some rest. We had our lunch and went to the southern valley and in our way, we could observe Merlin, Lesser Kestrel, Magpie and Red-breasted Flycatcher. Then we changed our direction to the east and arrived at a strategic point, where we divided into groups of two or three people and waited. Suddenly one of the groups signed that they saw a snake on a tree. It was a Gloydius intermedius.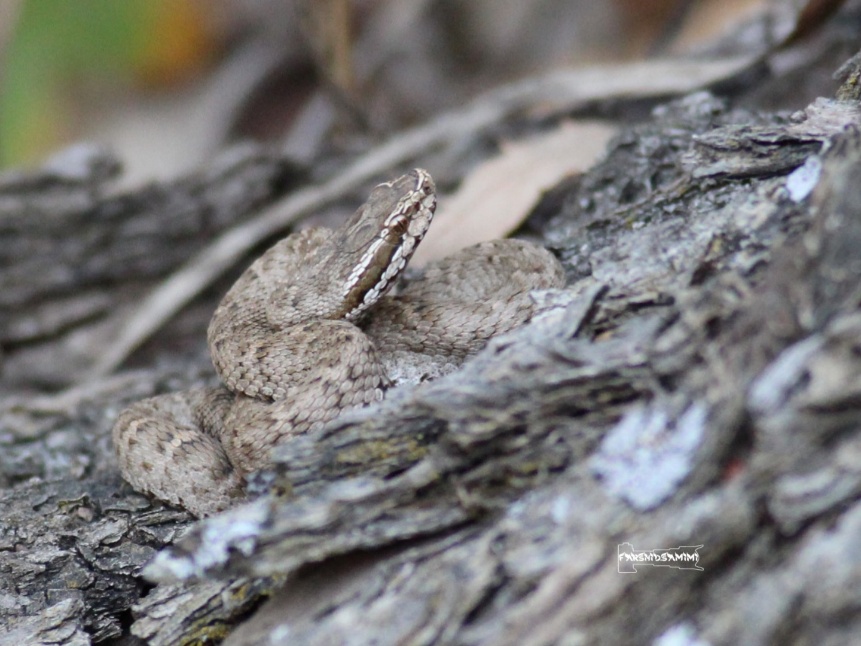 After more waiting, we had a surprise from the east. A bear was coming up the valley and we could watch that it moved for 10 meters.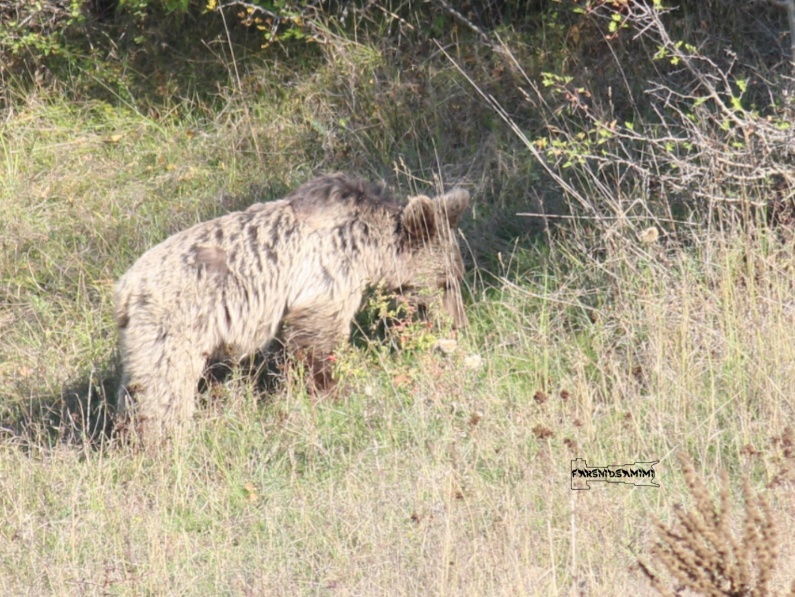 The other observations were boar, Common Chaffinch, Merlin, Eurasian Jay and Stonechat. It was sunset when we decided to go back and saw approximately 30 See-see Partridge.
This night was much like the other night: gathering firewood, Fire, dinner, recalling memories and sleep.
On the third day, we woke up at 4:30 and went to the northern mountain. This time we went on the higher grounds and before the northern plain, we hided. The mating calls of deer was farther than the other days.
After Breakfast and at the sunrise, we decided to go to birdwatching and search for the Hyrcanian Tit. Because we were on the high ground, very soon we got to see it. Then we saw Blue Tit, Great Tit, Long-tailed Tit, Eurasian Jay and many Red-breasted Flycatchers. We continued our way up to the mountain and saw Common Redstart, Bunting, Stonechat, Great-spotted woodpecker, Hyrcanian Tit, Green Warbler, Shikra and Northern Raven.
On our way, because we didn't have enough drinking water and we were dehydrated, we ate wild fruits like barberry and medlar, although we weren't really willing to do so because these were bear's food. Around 10 AM we went back to our camp to pack our stuff. we began our walk to the western valley and after walking 7 km, we arrived at our camp. We waited for the van to come and when it was there, we had the last surprise. The raptors including Lesser Kestrel, Merlin, Steppe Eagle were flying above us and then a group of bee-eaters came, too. Observing Hyrcanian Tit, Red-breasted Flycatcher and a young Golden Eagle was the last gift of the nature to us. Then we began our trip back to Tehran and had ice cream and faludeh on our way back in Aradan.
Bird checklist of this trip:
For persian report please click here