| | | |
| --- | --- | --- |
| | | |
The 34th monthly gathering of the Iranian Birding Club
The 34th monthly gathering of the Iranian Birding Club
The 34th monthly gathering of the Iranian Birding Club was held on September 24th at the premises of Arasbaran Tour and Education Company with the participation of around 35 members and guests of the club.
The session started with the second part of briefing on the common diseases between birds and humans, presented by Dr. Vahid Mohtashami. He introduced 5 bacterial diseases with their symptoms, the ways they spread and how to cure them.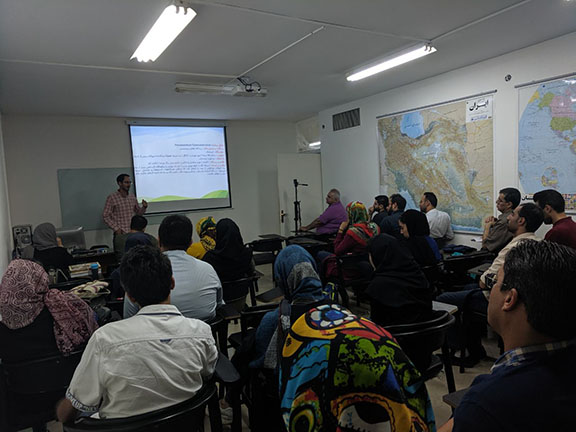 Next, Ms. Sahar Bouzari reported about the trip to West Azerbaijan which was a replacement to the mating calls of red deer tour which was postponed due to bad weather. In this trip, 8 members of the club recorded Demoiselle Crane and Black Stork as their targeted species and observed more than 40 other species in some of Naqadeh's wetlands.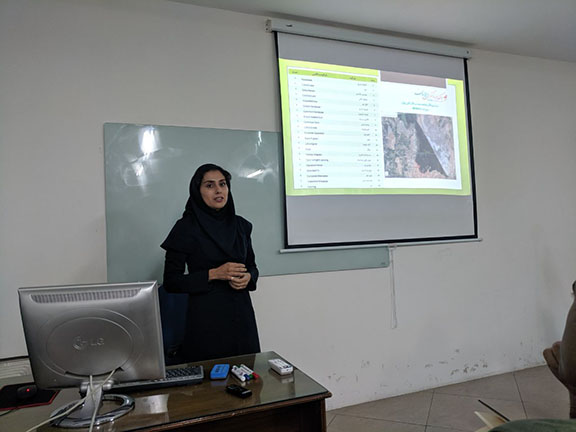 The third part of the session was about the role of the birds in the literature of the world and Iran presented by Mr. Ramin Mohammadi who talked about the importance of birds in human thoughts since very old times in different parts of the world. He used various resources from different eras, specially a book about Bittern and Heron in the history of Iran.
Mr. Alireza Mortazavinia reported about his personal experience of a trip to the provinces of Golestan and North Khorasan. He had recorded his targeted species including White-winged Grosbeak, Turkestan Shrike and Bearded Vulture.
Next, Ms. Elnaz Esmaeilzadeh briefed the upcoming trips organized by the club.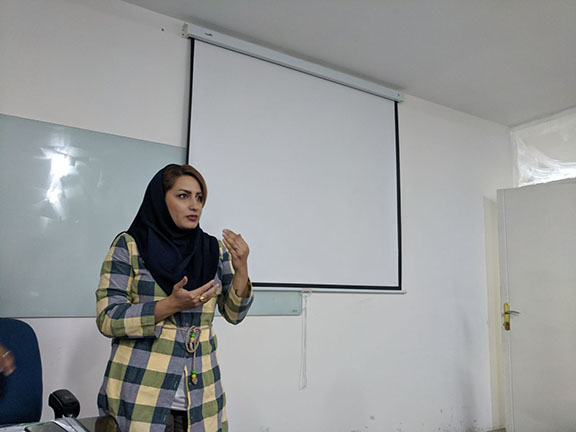 Finally, Mr. Ehsan Talebi continued his discussion on the identification tips of the birds of prey from previous sessions. This part was about the differences between Shikra and Levant Sparrowhawk.
The session ended with a free discussion between attenders in the yard.