| | | |
| --- | --- | --- |
| | | |
A half-day birdwatching in Band Ali Khan Wetland
A half-day birdwatching in Band Ali Khan Wetland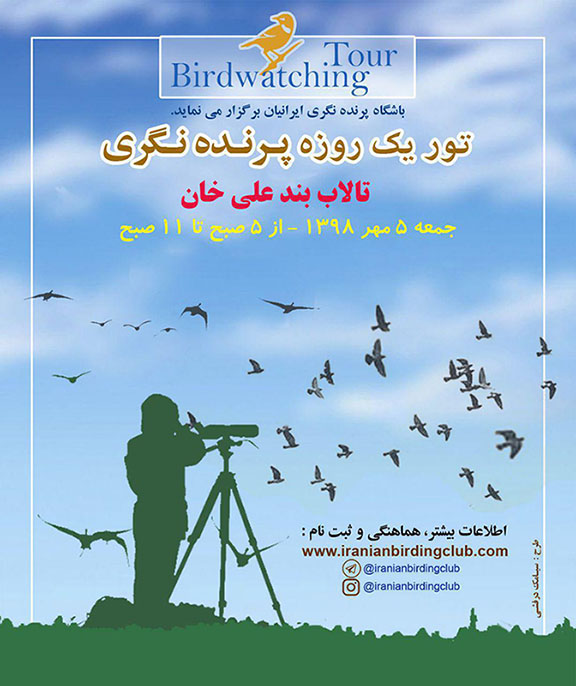 Tour price: USD 45
Attractions: Birding in a semi-desert area
Top birds:
Grey Hypocolius
Black-bellied Sandgrouse
Menetries's Warbler
Common Redstart
European Honey Buzzard
Pallid Harrier
Tour date: September 27th, 2019
Departure time: 4:45 AM
End of tour: 11:00 AM
Mandatory things to bring:
ID card
Sleeping bag
Warm cloths (It would be cold early in the morning)
Binoculars
Services:
Professional tour guide
Training materials regarding birds and mammals by experienced experts
A light snack
Please note that:
There are limited places available. Therefore only registered people can participate.
Choosing the right birding apparel will lead to seeing more birds more easily. So try to avoid bright colors and wear clothing that will blend in to the nature.
Stay with the group and do not scatter.
If you wish, you can have a light breakfast and a small tea flask with you.
For more information and registration, please contact: 09335090256 or @IBClub on Telegram