| | | |
| --- | --- | --- |
| | | |
The 33rd monthly gathering
The 33rd monthly gathering of the Iranian Birding Club
The 33rd monthly gathering of the Iranian Birding Club was held on August 6th at the premises of Arasbaran Tour and Education Company with the participation of more than 30 members and guests of the club.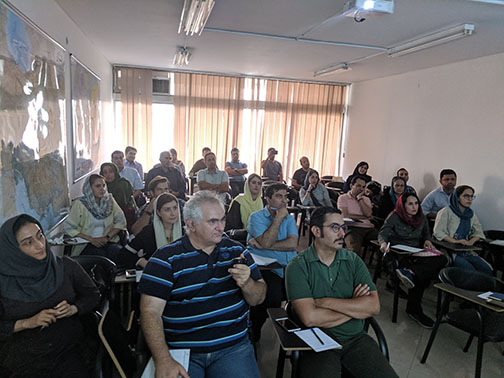 After the welcoming words of Mr. Hamed Moosavi, the session started with a briefing on the common diseases between birds and humans, presented by Dr. Vahid Mohtashami. He mentioned the different ways that animals' diseases can transmit to humans and he gave some details about birds parasites among others. It was agreed to continue this subject in the following sessions in order to explain more about the diseases caused by bacteria and viruses that spread between birds and humans.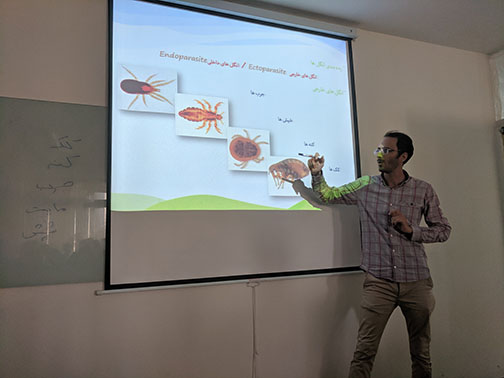 Next, Dr. Hamid Jabbari talked about different species of gulls, which happen to be difficult to identify. In this session, he put emphasis on Lesser Black-backed Gull and explained the identification tips of its subspecies by showing many photos from different angles.
The third part of the session was an introduction to bird photography presented by Mr. Siamak Derafshi, who, since the previous gathering of the club members, has started to give some useful basic information about wildlife picture-taking. He started with the history of photography in the world and in Iran and continued with explaining different kinds of cameras and their parts.
Finally, Mr. Hamed Moosavi talked about the importance of content production, especially in the field of birdwatching in Iran. By giving some examples, he emphasized on the lack of useful content about Iran, specially about Iranian Ground Jay (Pleske's Ground Jay) and asked the participants to help improve the information in this regard.
The session ended with a photo of all participants in the yard.