| | | |
| --- | --- | --- |
| | | |
The 35th monthly gathering of the Iranian Birding Club
The 35th monthly gathering of the Iranian Birding Club
The 35th monthly gathering of the Iranian Birding Club was held on November 10th, 2019, at the premises of Arasbaran Tour and Education Company with the participation of around 30 members and guests of the club.
In order to conclude the briefing on the common diseases between birds and humans, Dr. Vahid Mohtashami reviewed the information given previously and introduced the diseases caused by viruses, with an emphasis on influenza, which in Iran can be transmitted from birds to humans during the migratory season.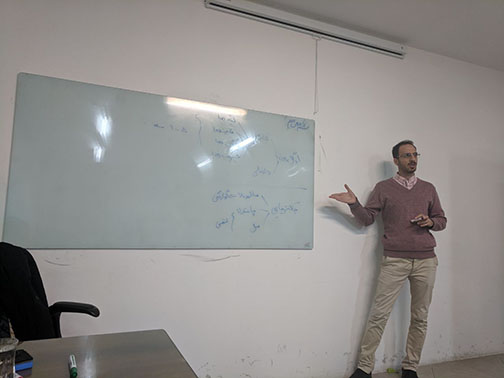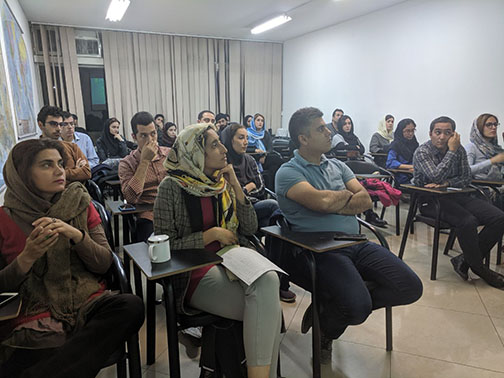 In the second part of the session, Mr. Farshid Samimi reported about the trip to Roudbarak protected area in Semnan province, organized by the Iranian Birding Club in order to witness the mating calls of red deer. Mr. Samimi talked about the adventures and the species they observed during the trip, such as Hyrcanian (Caspian) Tit, Steppe Eagle, Bear and Leopard, by showing some pictures.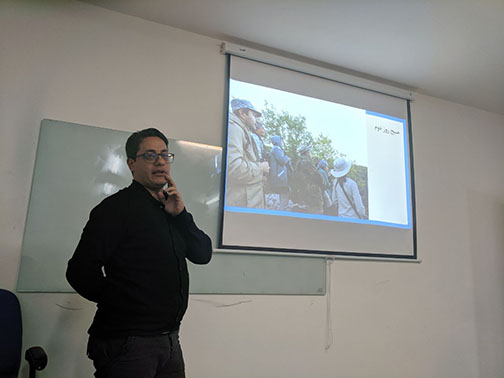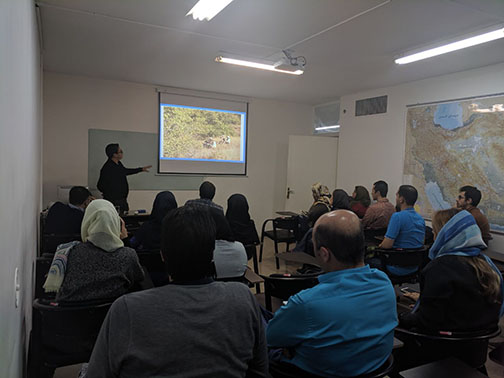 Next, Mr. Parham Beyhaghi briefed about the possible dangers of the reptiles and amphibians for the ecotourist and how to avoid them.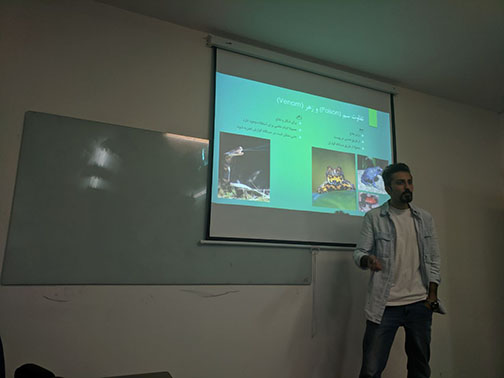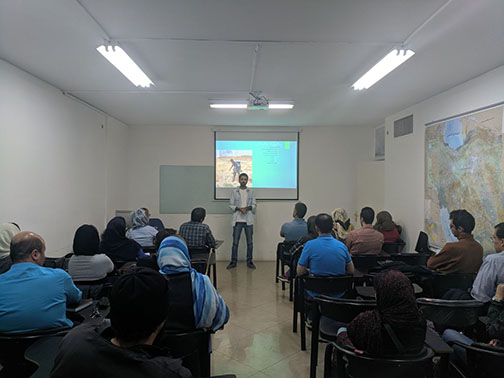 Another trip report was presented by Mr. Ramin Mohammadi which was a trip to Torkaman County organized by the Iranian Birding club with the purpose of observing the migratory birds and the birds of prey.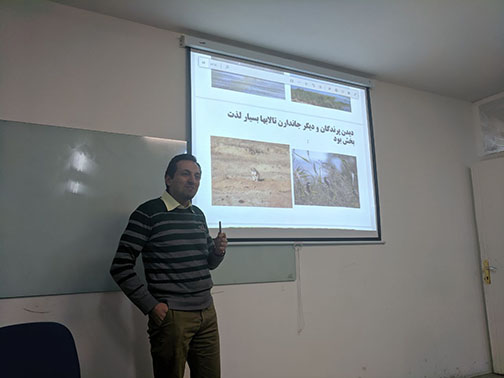 As a follow-up on the identification tips of the birds of prey which has been presented by Mr. Ehsan Talebi since the previous sessions, he gave useful hints on identifying Black Kite, Milvus migrans and its subspecies.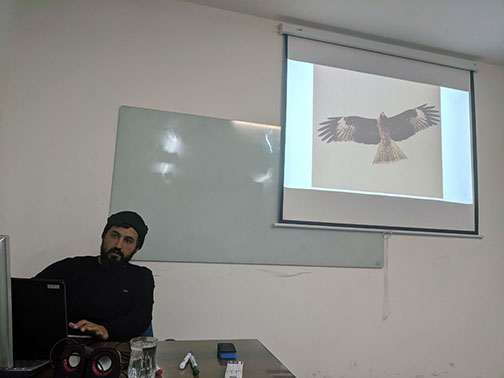 The session ended with a group photo and free discussion in the yard.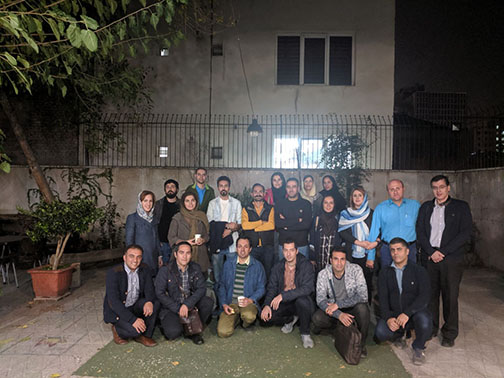 For Persian report please click here.